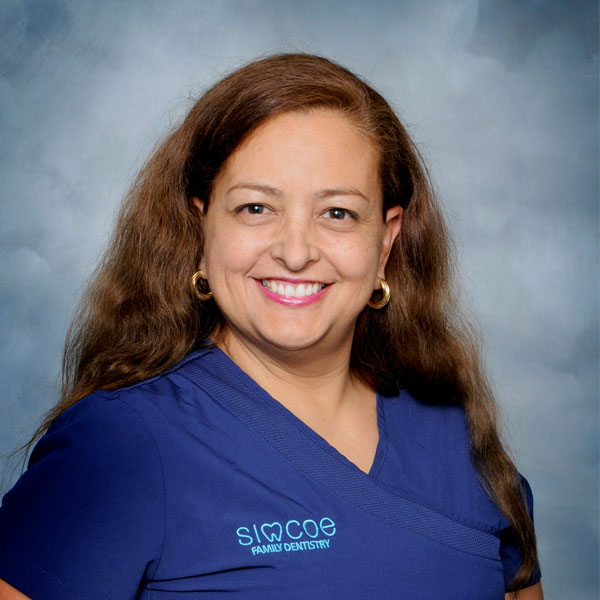 Martha emigrated from Colombia in 2005 and originally settled in Florida, US. In 2009 she came to Canada with her family. She worked many different jobs while going to school to become fluent in English.
Having come from a dental background in Colombia (Martha was a dentist), her natural course of action was to go back to school in 2017 to become a Dental Assistant. She attended the Canadian Academy of Dental Health and Community Sciences and received her diploma at the end of 2018. We were very fortunate to have Martha choose our office as part of her school placement. She officially joined our team in January of 2019.
Martha loves living in Canada even though it is colder here than in Colombia! She is looking forward to meeting our existing patients as well as those who are new to our office. She brings with her a fluency in Spanish that has already helped make a few of our patients more comfortable!