What an exciting time! Your child is ready to go to the dentist! The Canadian Dental Association recommends children are seen by a dental professional within six months of the eruption of their first tooth, or by the age of 1 year. Now you may be thinking "there is no way my child will sit still for a dental appointment"! And you might be right…. But the goal of the first dental visit is to get your child comfortable with the sights and sounds of the office. If we get to have a look at the teeth, even better!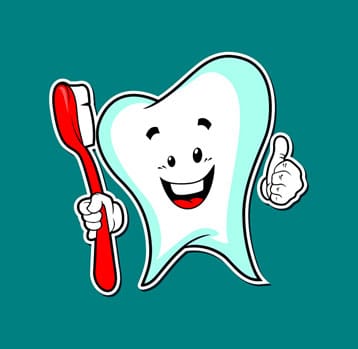 We call our first dental visit a Happy Visit for a reason! Our team of professionals go over and above to make your child comfortable in the dental setting. We go very slowly, showing and explaining all the different instruments including gloves and masks to your child! Your little one will get to go for a ride in the chair and test out the air/water as well as "Mr Thirsty"! If your child is comfortable enough, we may be able to count the teeth and at the same time assess for any cavities and identify any spacing or growth and development issues. No visit is complete without a choice of toy from our treasure chest, a new toothbrush and a xylitol lollipop which can help to prevent cavities!
Overall, our goal is to make the first visit at our office a very fun experience! Your child will leave with great memories and look forward to coming back!