COVID-19 UPDATE: We are staying committed to our patients. To learn more,
click here
.
Smile Design Centre Barrie

A smile means the same thing in every language.  A smile shows you are kind, welcoming, happy, and confident.  However, many people feel that their smile is not a feature they are proud to show off.  You deserve to feel like your smile is your best feature!  With the technology available in dentistry today, and at our Barrie dental office, you can have the smile of your dreams – whether you are looking for a subtle change or a complete smile makeover!  And Dr Mikhail Pliousnine and the team at Simcoe Family Dentistry bring dream smiles to life!
Our team works closely with our digital dental lab to determine the options available to you according to your face shape, current tooth size and spacing as well as your personal preferences.  At Simcoe Family Dentistry, you are in the driver's seat when it comes to your smile design. You can be free to express yourself the way you have always wanted, with a beautiful smile.
How does the Smile Design Process work?
Step 1: We take a series of photos of your face, your smile, your teeth, and your profile.  This appointment takes about 30 minutes.  We encourage you to bring with you examples of smiles you love, so we may work with our dental lab to create exactly the result you have envisioned.
Step 2: The lab will then create a digital smile simulation or two using your own features.  These options will be emailed to you so that you can provide feedback and adjust the length, width, or shape of the teeth to your preference.  This simulation allows Dr Mikhail to determine if dental crowns, veneers, bridges, dental implants, or a combination of these treatments will be required to achieve your desired result.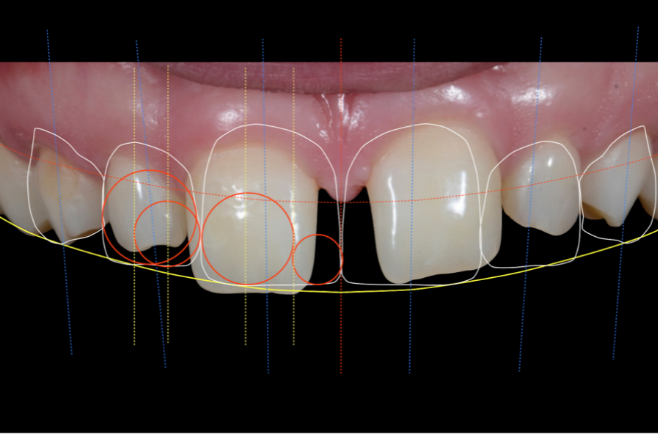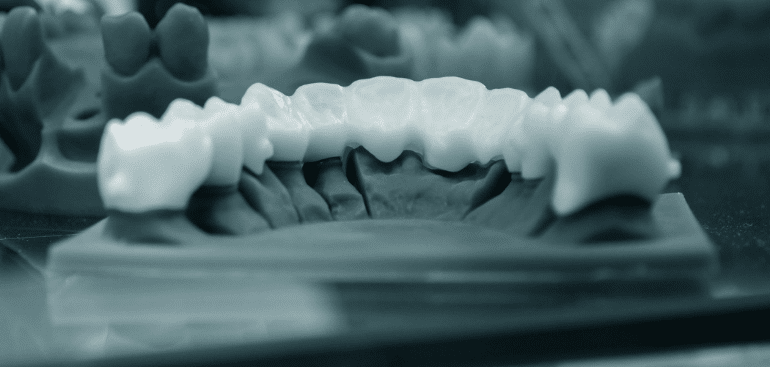 Step 3: Once the design is approved, we take it one amazing step further.  You get to "try on" your new smile.  The future is here!  The lab designs a "snap on smile" according to the feedback provided by Dr Mikhail and you, and that "snap on smile" is 3D printed right here in our office for you to try in.  We will take photos with our professional camera so you may show your new smile to your loved ones or friends prior to going ahead with the treatment.  We encourage you to dress how you feel best for this appointment as you will love the photos you receive!  After you have seen your new smile, you will have a discussion with our treatment coordinator about fees, risks and benefits, and any special circumstances, such as a need for sedation due to dental anxiety.  Our goal is to provide to you the most customized, comfortable dental treatment.
Step 4: When you have approved your personalized treatment plan, we are ready to go ahead with your dental procedures.  If dental crowns, bridges, or veneers are planned, the treatment will take place over two appointments.  The first appointment is where Dr Mikhail will "prep" your teeth for the final restoration.  This appointment will be the longer of two appointments and will be where most of the dental work is completed.  You will leave this appointment with temporary restorations that will mimic the final restorations but will be made of a temporary material.  You will be proud to show your smile off for the 10 days it takes the lab to create your beautiful new smile!  If dental implants are part of your treatment plan, the total time between beginning treatment and delivery of your final restorations will be longer, but well worth the effort.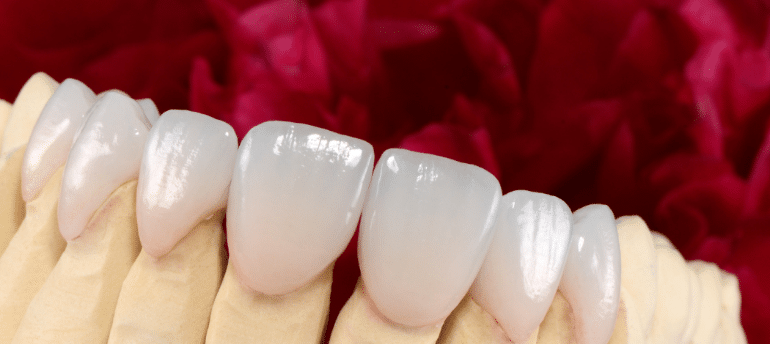 Step 5: The final appointment will involve removing the interim crowns and veneers and installing the final restorations which will be polished and shade-matched to a perfect finish.  You will have local anesthetic for this appointment to make you comfortable as well as the option of sedation if needed.
Step 6: The final step is for you to show off your masterpiece, your beautiful new smile!  
When you are ready to take the plunge and see what a gorgeous new smile can do for your confidence, please contact us.  Our team will be happy to guide you through the process while making it as enjoyable for you as it is for our team of dental professionals!  There is nothing better than seeing someone genuinely happy to show off their smile!
DENTAL EMERGENCIES
Same-day dental emergency services.