COVID-19 UPDATE: We are staying committed to our patients. To learn more,
click here
.
Simcoe Family Dentistry - Your Trusted Barrie Dentist
At our Dental office in Barrie, we believe in providing personalized care that meets the unique needs of each patient. Our services include general dentistry, and
emergency dental care
, with a focus on ensuring that your every visit to our dental clinic in Barrie is a relaxing and stress-free experience.
Our experienced Barrie dentist team led by Dr. Mikhail Pliousnine, is committed to helping you achieve optimal oral health. At Simcoe Family Dentistry, we cater to patients of all ages - from children to senior citizens. We focus on ensuring that every visit to our Barrie dental clinic is a relaxing and stress-free experience.
Request an Appointment!
As known Dental Professionals in Barrie, we prioritize the importance of our patients and we highly value their time. We aim to provide a flexible schedule that will be able to accommodate all of our clients. Request an appointment with our dental clinic in Barrie or one of our hygienists using our convenient online form.
For dental emergencies, we welcome same day appointments because we understand that things like severe pain and knocked out teeth can't wait. Kindly call our dental office in Barrie and we will determine how we can best address your dental emergency.
All Ages Dental Care
At Simcoe Family Dentistry we are proud to provide dental service to clients of all ages for your family's convenience.
Same Day Emergency
Dental emergencies can be unbearable. We accept same day appointments because emergencies don't wait and neither do we.
Insurance Accepted
In many cases we can bill your insurance directly for your convenience, so at your appointment you only pay for what isn't covered.
Digital X-ray Format
With significantly less radiation than film x-rays, digital x-rays allow us to stay vigilant and up to date on your oral health.
Embracing Community, One Smile at a Time
At Simcoe Family Dentistry, your trusted Barrie dentist, we are proud to deliver a family-oriented approach, catering to clients of all ages. We provide the convenience of having your health and oral care taken care of by familiar and trusted Barrie dentists who take the time to get to know the dental history of your whole family, all in one place.

Our goal is to give outstanding dental services to families and individuals in the Simcoe County community and stand on guard for the oral care of all.
Treating all types of dental emergencies with Confidence & Care
Simcoe Family Dentistry stands apart from other dental clinics in Barrie. Recognizing the unique needs of oral health crises, we accept same-day appointments to provide swift and effective solutions. While a hospital can manage severe pain or knocked-out teeth, a specialized dental clinic like ours is also equipped with the expertise and tools to offer a wider array of treatment options. In every dental emergency, we prioritize your health and convenience, ensuring you receive the care you need, when you need it.
Dentistry for the whole family
Simcoe Family Dentistry, your credible dentists in Barrie, warmly welcome patients of all ages. As a family-oriented practice, we understand the convenience of having one dental clinic taking care of the entire family and keeping track of their oral health history in one place. Our experienced Barrie dentists and hygienists have expertise in working with children, ensuring the right approach is taken in any situation.
We Offer Complete Dental Services in Barrie
If you are in severe pain or have just knocked-out a tooth, call our family dentists in Barrie. Getting immediate treatment can be the difference between losing or saving your natural teeth. That is why our dentists in Barrie provide same day emergency dental appointments to address your tooth pain, no matter what the cause.
We know dental emergencies can happen at any place or time, and immediate treatment is essential to reducing pain, limiting damage, and preventing future issues. At Simcoe Family Dentistry, we are ready for you when you need us. Give us a call and we'll prep our clinic and assist you as fast as possible. We serve the Barrie, Innisfil, Midhurst, Muskoka, Orillia, Collingwood and Midland areas by providing exceptional family dentistry services. Our experienced dentist in Barrie can assist you or your family member in any dental emergency.
Our dentist in Barrie is a cosmetic dentistry expert with the skills to give you the brilliant smile you deserve. We know chips, gaps, or stains can develop over time – which is why we offer a full range of services to give you a smile you'll love. With new technology, our dentist in Barrie is able to provide patients with different and affordable treatments such as crowns, bridgework, or dental implants to restore missing teeth and help improve your smile.
Our dentist in Barrie and his team also provide professional teeth whitening that is far more effective, safer, and lasts much longer than drugstore whitening kits. We also offer in-office and convenient at-home whitening solutions.
To keep a beautiful smile and optimal oral health, we recommend regular check-ups, cleaning, and x-rays. Our dentist in Barrie can carry out comprehensive oral exams as a diagnostic and preventative measure to ensure any existing problems are dealt with and future issues are prevented.
To stay healthy, prevent tooth decay, and save money, our Barrie dental team can regularly examine the condition of your teeth, gums, and bone tissue to identify potential or existing problems. Being proactive and paying a visit to a hygienist every 6 months is key to the success of your oral health. If you have any dental concerns such as pain or sensitivity, let our dentist in Barrie know.
Latest News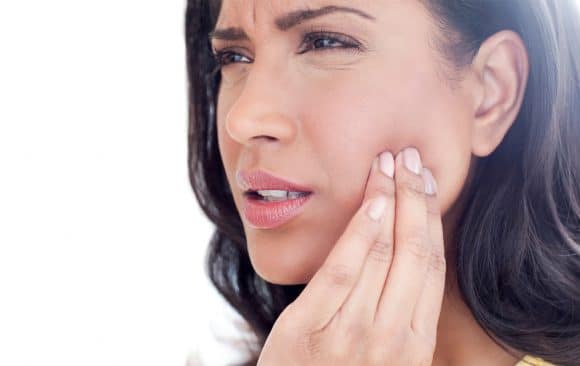 BOTOX and Temporomandibular Joint Disorders Curious as to how Botox treats jaw pain? Are you one of the many Barrie...
Read More
DENTAL EMERGENCIES
Same-day dental emergency services.