COVID-19 UPDATE: We are staying committed to our patients. To learn more,
click here
.
Emergency Dentist in Barrie
If you're in need of an emergency dentist in Barrie or the Simcoe County area, look no further than Simcoe Family Dentistry, an emergency dental clinic. We offer same-day appointments for urgent dental care and have a team of experienced emergency dentists in Barrie ready to assist you. Don't hesitate, call us now to schedule your emergency visit. A dental emergency can have serious consequences if you do not know how to respond in time. At Simcoe Family Dentistry we want you to be prepared in the event of a dental emergency so that you can reduce the consequences and help us serve you better.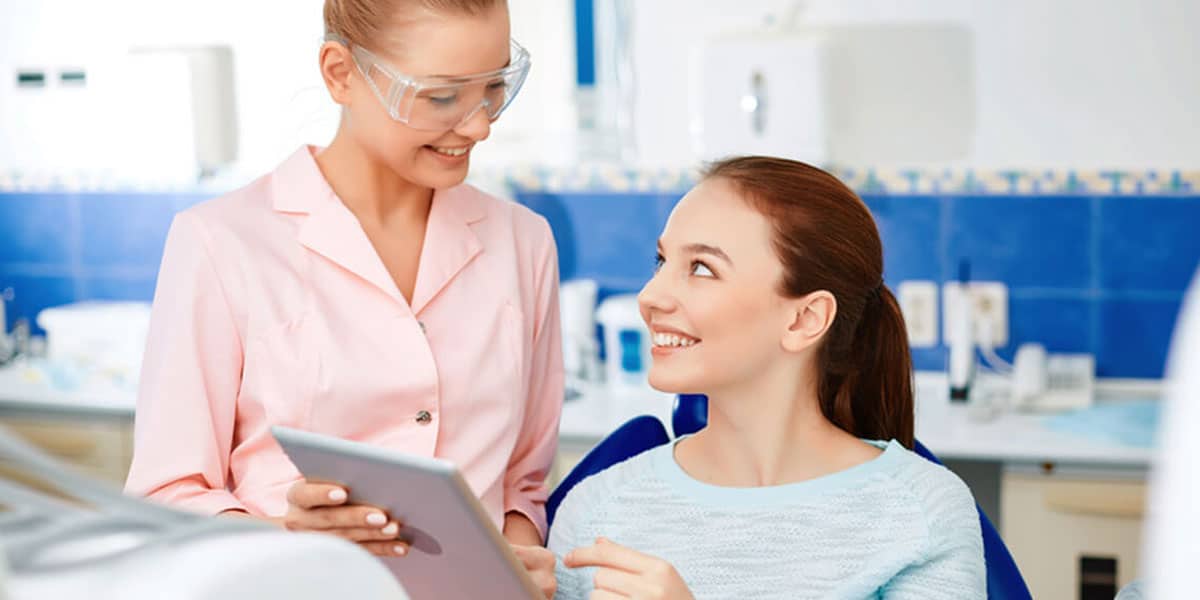 We Fix All Types Of Dental Emergencies In Barrie

Toothache
A toothache is a symptom that is often caused by inflammation around the tooth and even within the root canal system. Causes of tooth pain include tooth decay, tooth abscess, tooth fracture, loose or damaged filling, gum disease and even grinding or clenching. Pain in the tooth could be jolting, shooting, dull, intermittent or occasional. Severe tooth infections can cause swelling, pus drainage or fever and can be life-threatening in some instances. In this case, a thorough emergency exam is needed to determine the exact cause of the pain. Antibiotics, painkillers or anti-inflammatory pills may be prescribed to address infection and inflammation. Emergency extraction, drainage of pus, or temporary filling may occur until major treatment can be performed. If you are currently experiencing tooth pain, we encourage you to reach out to our emergency dental clinic in Barrie through the chat function on our website. Our dedicated team is ready to assist you and provide expert advice for immediate relief.

Knocked Out Tooth
Experiencing a dental emergency in Barrie can indeed be stressful. We understand that a knocked-out tooth can be a painful experience. If you find yourself with a knocked-out tooth, handling the situation swiftly and correctly is crucial to increase the chances of saving the tooth. A knocked-out tooth can actually be saved and restored if located right away, rinsed gently and placed carefully back in place, followed by an emergency dentist visit. If it cannot be placed back into the socket it can be stored in milk or saliva while en route to an emergency dentist in Barrie or emergency room at the hospital. This technique maximizes the likelihood of reimplantation. If the tooth is missing, bridgework or a dental implant may be possible solutions to fill the gap. Our emergency dental office does accept dental emergencies if you have a knocked out tooth. Our Barrie emergency dental care is always ready to serve you promptly, whether you are in Barrie itself or nearby locations like Innisfil, Collingwood, Orillia, or Midland.

Cracked, Chipped or Loose Tooth
Loose teeth, cracked teeth or chipped teeth can be treated up to 12 hours after the accident has occurred and can wait until the next day. In these instances, it is advisable to schedule an appointment with an emergency dental clinic. As always, our priority at Simcoe Family Dentistry, is to save your natural teeth, a task an emergency dental office is better equipped for than an emergency room. If pieces of your tooth have fallen out, try to locate and preserve them, as your Emergency dentist in Barrie may be able to restore your tooth.

Displaced or Fractured Tooth
A displaced tooth or a tooth that is severely fractured needs immediate treatment. In these scenarios, a visit to our emergency dental office, equipped with emergency dental care facilities, is recommended over an emergency room. Emergency dental clinics like ours have the right tools and equipment to treat such dental emergencies better and offer more solutions. In some cases, an emergency extraction may be required by an emergency dentist if the broken tooth cannot be saved.
What Is a Dental Emergency?
Dental emergencies vary in their urgency, from sudden intense tooth pain to some needing immediate treatment, such as an emergency root canal. In certain instances, an examination at our emergency dental clinic may be necessary to pinpoint the problem. But, sharp and severe tooth pain is one indication that you need to visit your dentist as soon as possible.
However, If you experience other symptoms like unstoppable bleeding, chest pain and dizziness, shortness of breath or if you pass out, you should seek immediate treatment at an emergency room in a hospital because these symptoms are potentially life threatening. On the other hand, other dental emergencies, although not as immediately dangerous, could still leave a lasting impact on your smile. These may require specialized emergency dental care like root canals, extractions, or oral surgery. Other dental emergencies may not be so serious but still can have a lasting impact on your smile, requiring emergency dental treatment like root canals, extractions or oral surgery. At our Barrie emergency dental clinic, we're prepared to accommodate same-day emergency appointments and treatments, ensuring that you receive the essential care you need. As your emergency dentist, whether you are in Barrie, Innisfil, Collingwood, Orillia, or Midland, we're committed to providing you with quick and effective solutions during your dental emergencies.
Planning for the Future
Our primary goal is to help you minimize the risk of emergency treatment. We dedicate substantial time in crafting a comprehensive treatment plan that anticipates and prevents unforeseen dental issues, reducing the chances of painful emergencies or tooth breakage.
Taking a preventive approach to dentistry begins with a visit to our emergency dental office. Contact us today to book an appointment. Let's work together to preserve your beautiful smile!
DENTAL EMERGENCIES
Same-day dental emergency services.