COVID-19 UPDATE: We are staying committed to our patients. To learn more,
click here
.
A Dentist for Kids in Barrie You Can Trust
It is important to attend to your child's oral health from a young age, but a trip to the dentist can be intimidating. Our children's dentist in Barrie can put your little one at ease, while ensuring healthy development of their teeth and gums.
Complete Dental Care For Kids in Barrie
Aside from routine cleanings, our dental service for kids in Barrie provides digital x-rays to spot decay below the gumline, as well as evaluating jaw development and tooth position. Digital x-rays also drastically reduce exposure to radiation compared to traditional x-rays.
Our dentist for children in Barrie will take the time to explain potential issues, and how you can avoid them. If more complicated procedures are required to correct an issue, our skilled dental team can usually handle them while keeping your child's comfort in mind.
Benefits of a Children's Dentist in Barrie
You may not think your child needs to visit a dentist until they're older, but there are a number of benefits of scheduling children (even under age 2) in for routine exams:
Create familiarity: Choosing a children's dentist in Barrie early means your child will have a chance to get to know them, and become more comfortable. A trusting relationship with a dentist can last for life, as we also provide adult and senior dental care!
Learn healthy habits: A children's dentist in Barrie can educate parents and kids about oral hygiene, including how to properly floss and why brushing properly is important.
Early intervention: Kids' teeth can be more susceptible to tooth decay, and there may be early signs of oral health issues that can be corrected through routine inspections. This can lessen the need for more extensive dental procedures in the future.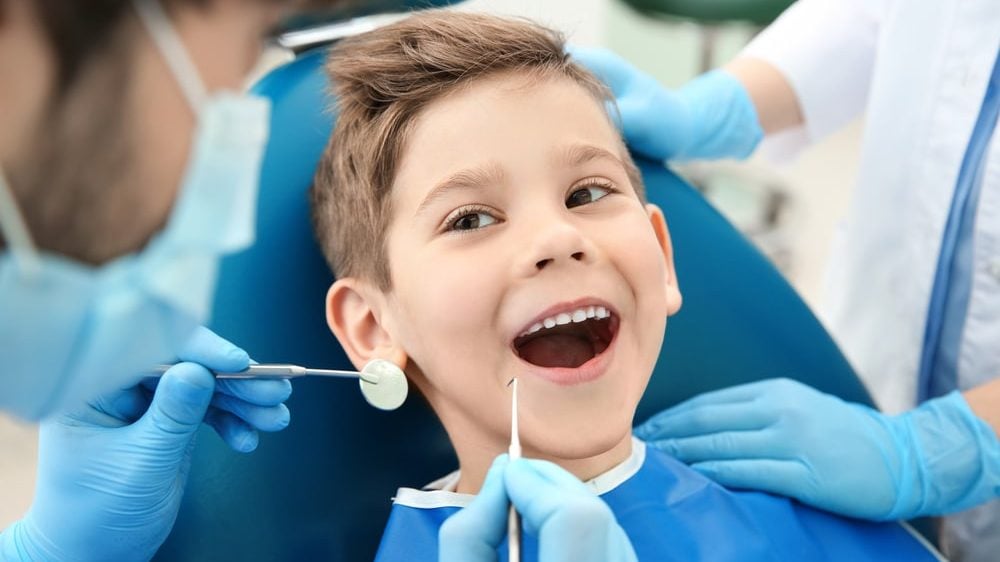 Sedation dentistry is also offered
If your child is nervous about a routine cleaning (or another procedure), we can help make the visit go more smoothly. This includes nitrous oxide (laughing gas), which can be safely be given to children with no lasting effects!
Contact us today to make an appointment for your child to meet an experienced and friendly dentist for kids in Barrie!
DENTAL EMERGENCIES
Same-day dental emergency services.