COVID-19 UPDATE: We are staying committed to our patients. To learn more,
click here
.
Complete Senior Citizen Dental Care
Dentist for Seniors for Age-Defying Smiles
Taking care of your oral health is a lifelong commitment, and as you navigate through different stages of life, the importance of finding a dentist for seniors who understands senior citizen dental care becomes crucial. A dentist for seniors recognizes that ageing can bring about specific dental concerns, such as tooth decay, gum disease, dry mouth, and tooth loss. Such dentists possess knowledge and experience in effectively addressing these senior dental care issues while considering the overall health and well-being of their old patients.
Age Gracefully with Senior-Centric Services
At Simcoe Family Dentistry, you will get comprehensive senior dental care solutions. Our team can perform routine dental cleanings to keep your smile looking great, while also spotting early signs of gum disease. There are a number of other services that senior dental patients can benefit from:
Gum therapy: We can use laser treatment when indicated to eliminate the bacteria negatively impacting your gums, while also reducing inflammation. In the case of receding gums, surgical gum therapy (gum grafting) is an option.
Cosmetic dentistry for seniors: Life can take a toll on your smile. Cosmetic dentistry covers everything from bonding chipped teeth to teeth whitening.
Veneers: This is a simple and effective way to reshape your teeth without extensive procedures. Custom veneers from our dental clinic for seniors can improve your smile, while also reinforcing your natural teeth.
Dental implants: The implants can replace individual or multiple missing teeth, and they look and feel natural.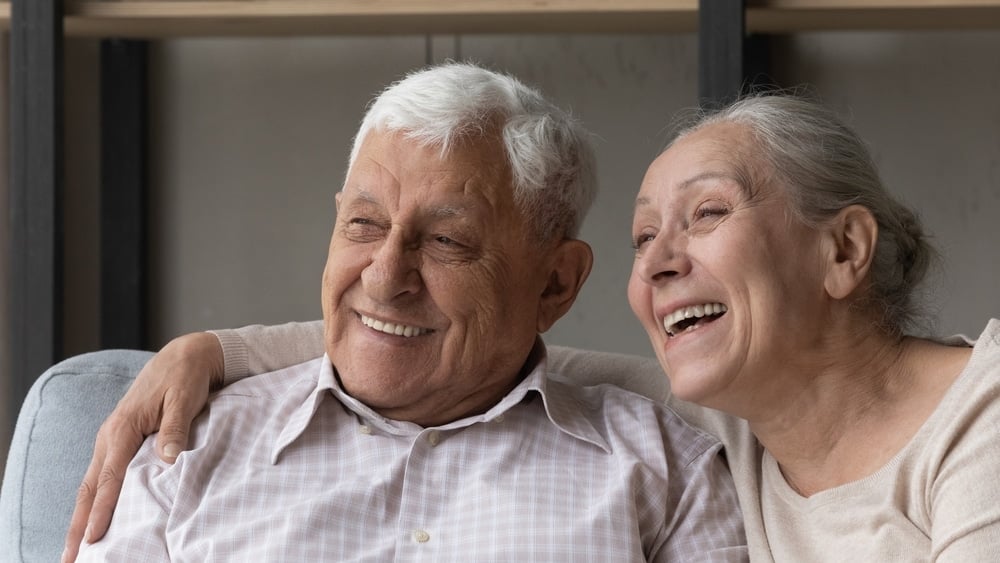 Enhancing Senior Dental Care with Denturists
Are you experiencing discomfort, swelling, or missing teeth that affect your ability to speak and chew confidently?Don't worry, because dentures could be the solution for you. At our dental clinic, we understand the unique needs of seniors when it comes to dental care, and we're here to provide you with professional assistance.
As part of our commitment to senior citizen dental care, we have an association with denturists who play a vital role in ensuring your oral health. A denturist is a key member of the senior citizen dental care team. They can custom-make dentures to fit perfectly, and provide follow-up care to ensure they are working optimally. We work closely with a denturist to provide the best outcome for our patients who require dentures.
If you're interested in learning more about dentures and how they can improve your quality of life, we invite you to visit our comprehensive dentures page. There, you'll find detailed information about the different types of dentures available and the benefits they offer. We believe in empowering our patients with knowledge, so they can make informed decisions about their oral health.
We understand that dental emergencies can happen at any age, especially as we grow older. Rest assured that we are fully equipped to handle any dental emergencies that may arise during our business hours. When it comes to finding a dental clinic for seniors that you can trust, look no further. Contact us today to book an appointment and experience quality dental care tailored specifically to the needs of seniors. Our compassionate team is dedicated to providing you with personalized attention, ensuring your comfort throughout your dental journey.
DENTAL EMERGENCIES
Same-day dental emergency services.