Supporting the Barrie Food Bank and the Women and Children's Shelter of Barrie!
'Tis the season for giving back!  Please join us for the Simcoe Family Dentistry Holiday Food Drive in having our most successful Food Drive yet!  Simcoe Family Dentistry's annual food drive is in its 6th year and it would mean the world to our team if you would help us to beat our previous record of almost 800 pounds of food collected.  This year we are going for 1000 pounds!
As he has in past years, for every pound of food collected this year, Dr Mikhail will donate a dollar to another wonderful charity we have in Barrie – the Women and Children's Shelter.  Your food donation will go a lot further when you donate to our Food Drive, benefitting not one, but two deserving local programs!  If we reach our goal of 1000 pounds of food donated, this will mean a $1000 donation to the Women and Children's Shelter as well.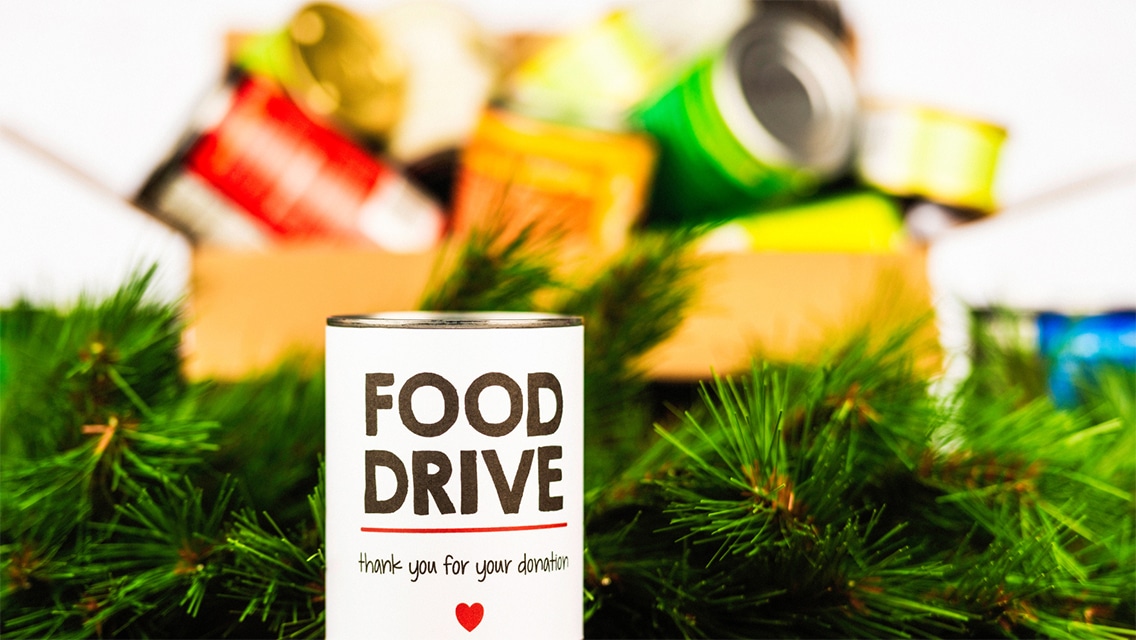 The Simcoe Family Dentistry Holiday Food Drive
The Barrie Food Bank is an amazing resource for so many residents of Barrie. In these trying times the use of food banks across Ontario has increased exponentially with many residents relying on community services to feed their families.  Could you imagine having to choose between paying rent or feeding your family?  This is a decision many Barrie families would have to make if it weren't for the Barrie Food Bank.
The Women and Children's Shelter of Barrie is a safe place to land for local women and children experiencing domestic abuse.  The shelter provides housing, food and counselling to help get these families back on their feet.  The Women's Shelter has also been experiencing an increase in those requiring their services and every dollar helps.
Simcoe Family Dentistry: In The Community, For The Community
Our team at Simcoe Family Dentistry is your Dentist Barrie who is  "In the Community, For the Community", but we couldn't do it without your help!  Please bring in your non-perishable food item today to help our cause and to make a difference in the lives of those in need.  Let's help to make this holiday season a joyous one for everyone!
Thank you for your donations!