Ready or not, it is that time of year again!  While this school year may be different from others, the importance of a healthy packed lunch remains the same.  Nutrient-dense, packable food items that are fun to eat make kids (and parents!) happy!  We have rounded up a few choices that are nutritious overall, but also help to keep the teeth healthy.  Remember, frequent mask wearing has been shown to cause an increase in cavities – we want everyone to be prepared with some preventive nutrition!
Keep hydrated! A healthy oral environment includes staying well-hydrated.  What is the natural choice for good hydration and healthy teeth?  Water of course!  Juice and other sugary drinks can contribute to cavity development, especially when the mouth is already dry from wearing a mask.
Avoid sticky foods. Those pre-packaged gummy treats are marketed as a healthy way to snack, but to your teeth they are a sticky cavity waiting to happen!  Please avoid these treats and instead include crunchy fruits and vegetables for lunch.
Hard-boiled eggs are a great choice, providing healthy fats and lean protein.
Lean meats such as turkey make a great lunch choice to put into a wrap or even wrapped in a lettuce leaf. Have your child help in the preparation of this type of lunch for more fun!
Check with your child's school to see if they allow seeds.  Most do!  Seeds are a great snack food that provide great nutrition and children find fun to eat.
Yogurt or cheese. These dairy products are a great dessert in a portable lunch.  The best part? Yogurt and cheese will help to neutralize the pH in the mouth after a meal to help to prevent cavities. Delicious and nutritious!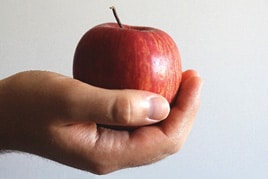 As you can see, a healthy, fun, child-friendly packed lunch can be easy with a bit of planning and preparation.  Don't forget to also book your child in for a regular preventive dental visit to keep those pearly whites healthy!  Our team is wishing everyone a wonderful first day back to school!